Dornier Do 17
Force Aérienne Croate
Croatian Air Force


Dornier Do 17 E, 1943. Unité inconnue. Unit unknown.
Artiste inconnu - artist unknown - source : http://wp.scn.ru/en/ww2/b/325



Dornier Do 17 Z. Unité inconnue. Unit unknown.
Artiste inconnu - artist unknown - source : http://wp.scn.ru/en/ww2/b/325
Ante Pavelić déclara la Croatie satellite de l'Axe pendant la campagne des Balkans en Avril 1941. Il forma la Force Aérienne de la Légion Croate le 27 juin 1941. Elle était composée de 160 aviateurs formés dans les écoles d'aviation allemandes. Le but était de les former au Do 17 Z. Elle fut déployée peu après sur le Front de l'Est. Le 31 octobre 1941, l'unité fut associée au Kampfgeschwader 3 en tant que 10(Kroatisch)/KG 3. Jusqu'à son retriat pour la Croatie en février/mars 1942, l'unité fut créditée de 366 sorties de combat, 71 attaques au sol, 4 villages, 173 bâtiments, 276 véhicules ennemis et 11 avions ennemis abattus.
Ante Pavelić declared Croatia an Axis satellite during the Balkans campaign in April 1941. It formed the Croatian Air Force Legion on 27 June 1941. It had 160 airmen which attended German aviation schools. The purpose was to train them to operate the Do 17Z. It was deployed to the Eastern Front soon after. On 31 October 1941 the unit was merged into Kampfgeschwader 3 as 10(Kroatisch)/KG 3. By the time of its withdrawal to Croatia in February/March 1942 the unit was credited with 366 combat sorties, 71 low-level attacks, 4 villages, 173 buildings, 276 enemy vehicles and 11 enemy aircraft shot down.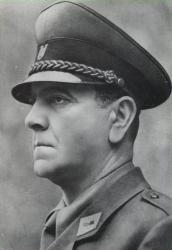 Ante Pavelić, leader du parti fasciste Croate.
Ante Pavelić, leader of the Croatian fascist party.
'L'autorisation est donnée de copier, distribuer et/ou modifier ce profil sous les conditions de la
GNU Free Documentation License.
Permission is granted to copy, distribute and/or modify this profile under the terms of the
GNU Free Documentation License).
Les autres pays -Other countries
Roumanie - Roumania
L'Armée de l'Air Roumaine a reçu 10 Do 17 M d'occasion en Novembre 1942.
The Royal Romanian Air Force received 10 worn Do 17Ms in November 1942.
Hongrie - Hungary
L'Armée de l'Air Hongroise a reçu 1 Do 17 Ka-3 ex-Yougoslave.
Royal Hungarian Air Force received one ex-Yugoslavian Do 17Ka-3.
Suisse - Switzerland


Do 17 Z-3, Stab III./KG 2.
Pilot Leutnant von der Groben - Pilot Leutnant von der Groben.
Artiste inconnu - artist unknown - source : http://wp.scn.ru/en/ww2/b/325
L'Armée de l'Air Suisse a utilisé un simple Do 17Z-2, interné après une atterissage à l'aéroport de Basel-Birsfelden le 21 avril 1940.
Swiss Air Force operated a single Do 17Z-2, interned after landing at Basel-Birsfelden Airport on the 21st April, 1940
Royaume-Uni - United Kingdom
La RAF s'est efforcée d'entretenir les deux Do 17K qui servirent à évacuer le Roi Peter et l'or de Yougoslavie.
The RAF pressed to service two Do 17Ks which escaped Yugoslavia with King Peter and gold.

USA
L'USAAF utilisa au moins un Do 17 E-1 (Wk Nr 2095), renommé Axis Sally et acheminé aux USA après la guerre pour être testé.
The USAAF operated at least one Do 17E-1 (Wk Nr 2095), renamed Axis Sally, and taken to the USA after the war and tested.

Italie - Italy
Deux Do 17 Kb furent capturés à Niksic (Montenegro).
Two Do 17 Kb were captured at Niksic (Montenegro).


Do 17 Kb
Un des 2 avions capturés. One of the 2 captured aircrafts.
Artiste inconnu - artist unknown - source : http://wp.scn.ru/en/ww2/b/325
Les Dornier DO 17 de 'RS MODELS'
'RS MODELS' Dornier DO 17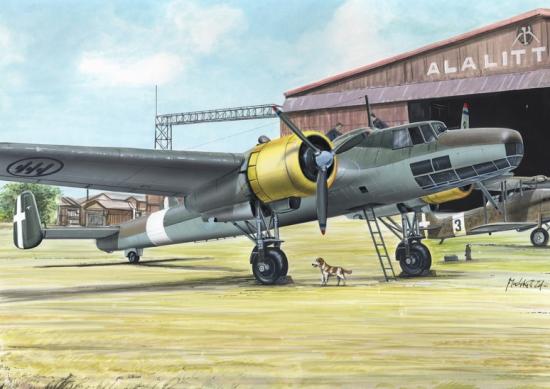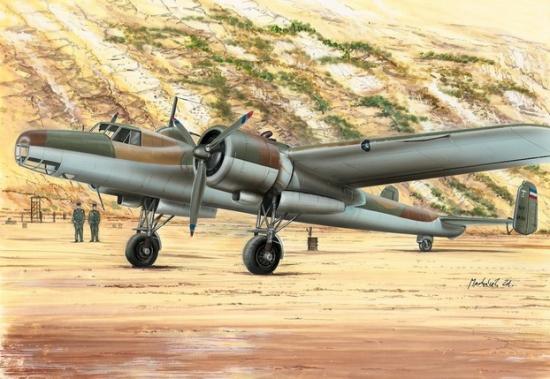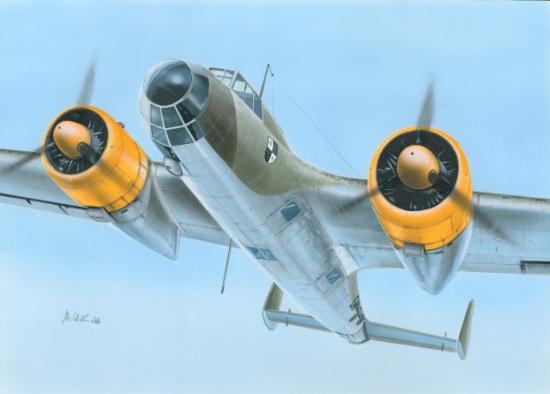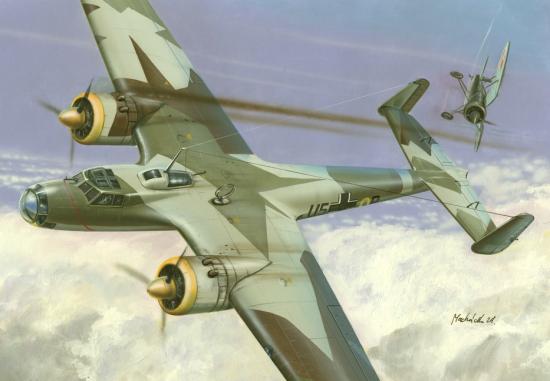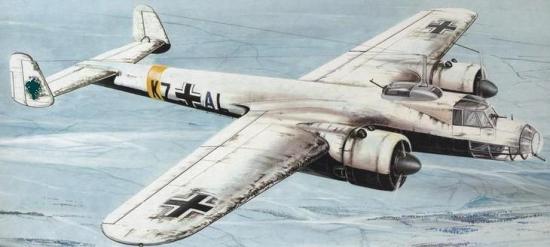 © RS MODELS - source : www.rsmodels.cz